Brand
ELF Cosmetics
e.l.f. Cosmetics is an international cosmetics brand based in Oakland, California. Founded by Joseph Shamah and Scott Vincent Borba in 2004, it sells products largely at $1, $3, and $6 price points. ... According to the company, its products are 100% "cruelty-free", and it supports PETA's no fur campaign.
evita joseph
An African beauty brand with a unique focus on the woman of color. Since 2015, Evita Joseph have been researching, designing and producing world class beauty and makeup products for the woman of color. Created for the woman of color by a woman of color. Evita Joseph originally originate from Ghana. We believe beauty and confidence are defining attributes God has given every women and it is Evita Joseph's mission to enhance them. Therefore we are not just another beauty brand focused on making and selling makeup, but a brand passionate about building the next generation of confident and beautiful women ready to play their part in making this world a better place and to be role models for generations after generations. Named after the co-founder, Evita Joseph Asare, a trained Mechanical Engineer and a strong beauty advocate, the company still maintains our initial conviction that we can engineer beauty positively to create an extraordinary woman of color confident enough to take up every stage and challenge. In every way, we believe Evita Joseph is the go-to brand for the woman who is ready for tomorrow, today.
GLAM GIRL BEAUTY
Glamgirlbeautybrand is a premium lash and makeup brand founded in 2016 by Bukola Falobi a makeup Artist , the brand started off with its lash line also know as lashbyglamgirl but expanded to its makeup line in 2018 . The brand is know for it's long lasting/reusable premium lashes ( which has been used on international Artist Rita Ora and featured on international Paper magazine) the brand was nominated for Sme 30 under 30 in 2018 and have participated in some of the best makeup exhibition fairs in Nigeria and have built a great relationship with customers, we also have a working relationship with beauty influencers and top Nigeria makeup artist.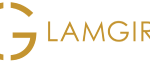 RLG Cosmetics
RLG COSMETICS is a UK/Nigerian based beauty brand. OUR MISSION We strive to establish a good customer relations with all our customers, which led us to open a youtube channel to give you all an insight through videos about upcoming launches, events, swatches and different ways to use our range of products....